Onsite Training

2.5 hours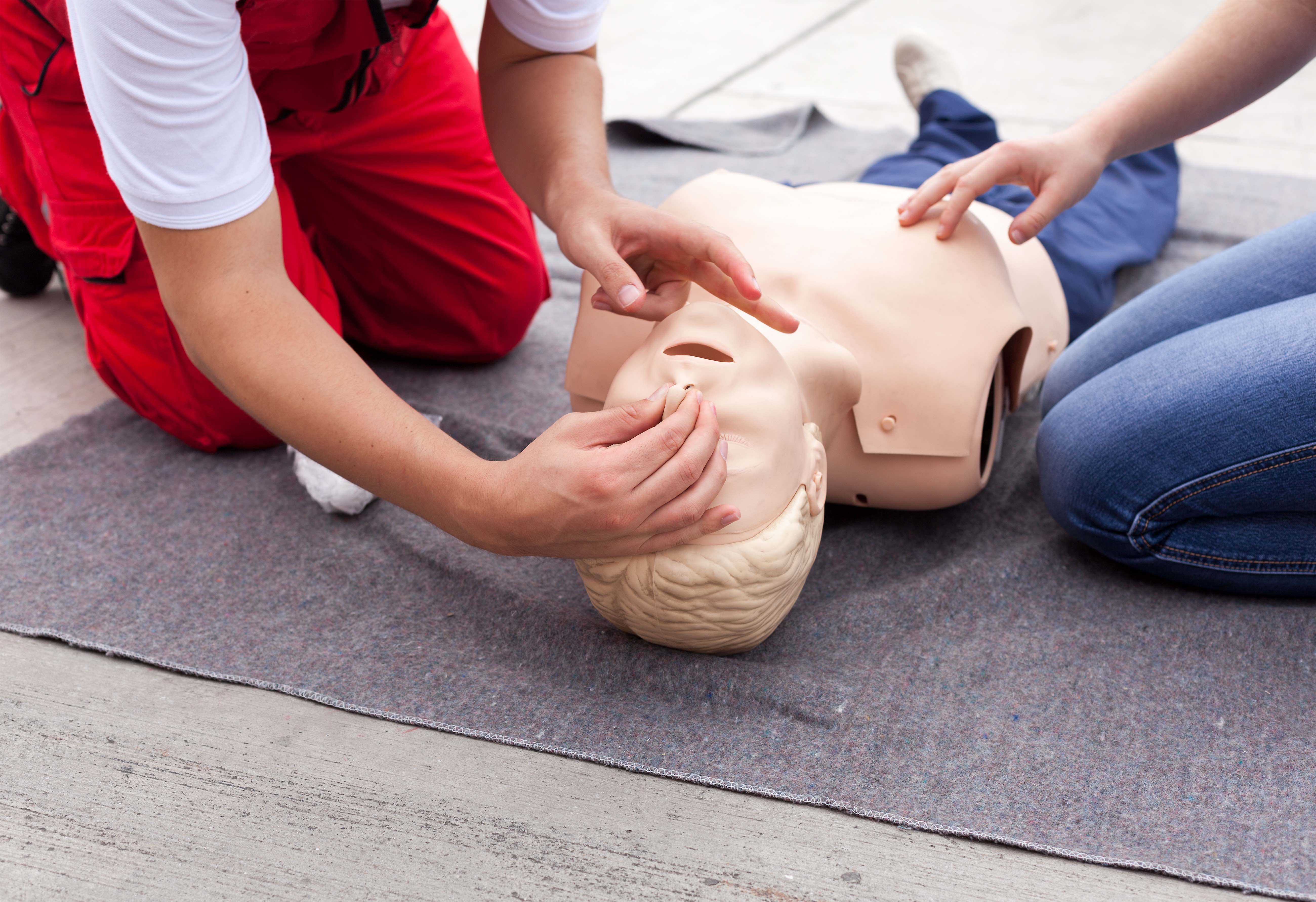 The HLTAID009 course provides the skills and knowledge required to respond to breathing and cardiac emergencies. Participants will learn how to perform cardiopulmonary resuscitation (CPR) in line with the Australian Resuscitation Council (ARC) Guidelines. This course is developed for workers in any industry who may require CPR training as recommended by the ARC.
This unit of competency is classified as current as per the information provided for this unit at https://training.gov.au/Training/Details/HLTAID009
Target Audience
Anyone interested in learning how to provide CPR and those who are required to provide an emergency first aid response in a workplace.
Course Mode and Duration
Option 1: Available face to face in your workplace or a public training session. Duration 2.5hrs
Option 2: 1 online module, face to face 45min. The online modules will be sent via email on enrolment
Course Prerequisites
Participants are required to present identification and a USI no. at the beginning of each training session. You can obtain your USI via the following link: https://www.usi.gov.au/
There are no prerequisite, entry, work-placement, licencing or certification requirements for this course.
Students are not required to bring any materials or equipment with them to the course.
Course Details
The HLTAID009 course will provide participants with the following:
The knowledge and skills to assess a patient with breathing difficulties and /or cardiac problems

The confidence to administer CPR

The confidence to safely use an AED – Defibrillator

The knowledge to confidently communicate incident details to emergency personal
Assessment Requirements
Option 1 (face to face): Assessment includes a short multiple choice quiz at the end of the training, covering the practical First Aid information learnt that day. A demonstration of practical skills is required to pass the course.
Option 2: (blended): The online modules are required to be completed prior to the practical session. A demonstration of practical skills is required to pass the course.
Award Issued
A nationally recognised and accredited HLTAID009 certificate will be issued within 2 working days via email following successful completion of the course.
This certificate expires in 12 months from the date of issue.
Certificates
All certificates are issued by Healthcorp RTO 91222.